✍🏻 Jesus Rocks & Rolls
Star Wars Final Reveal
✍🏻 Writer's Quotes to Live By
"We don't outline, so we don't have prospective tasks to divide up. It's just, we start at the beginning and talk the first scene through, write it up, proceed to the next."
— Ethan Coen
---
Good Morning Writers,

In case you were under a rock and didn't watch Monday Night Football (myself included), it contained the epic premiere of the Final Trailer for 'Star Wars: Rise of the Skywalker'. The trailer was filled with tons of epic images for the fans that will surely be dissected into greater detail on Youtube:

The final film in the Skywalker saga, "The Rise of Skywalker" is about a "new generation, what they've inherited, the light and the dark," said director J.J. Abrams. Rise premieres in theaters this Christmas.
---
✍️ Jesus Rocks & Rolls
John Turturro's long-awaited reprisal of the scene-stealing 'Jesus' from "The Big Lebowski" is here. With "The Jesus Rolls" set to premiere at the Rome Film Festival this month. US AMERICAN's will have to wait until 2020 before we can actually lay eyes upon the product. The official synopsis is as follows:
"The Jesus Rolls" finds Turturro reprising the role of Jesus Quintana, who after shortly being released from prison, links up with two fellow misfits played by Bobby Cannavale and Audrey Tautou. The three characters make an enemy out of a gun-toting hairdresser (played by Jon Hamm) and must find a away to escape the law and society.
It's been a long and uphill battle for this film to come to fruition with Turturro stating that the easiest part of the whole ride was getting the rights from the Coen Brothers to even create the film.
"I showed it to Joel and Ethan, and they said, 'Yeah, this is the right [way to go]. Just like when we did 'The Big Lebowski,' it needs to be its own thing,'" Turturro said of getting the Coen brothers' permission to move forward on "The Jesus Rolls.
✍🏿 20-30 Years Younger in 20-30 Seconds
De-Aginging is the new craze in old Hollywood these days, everyone from Will Smith (Gemini Man), Al Pacino, Robert De Niro & Joe Pesci (Netflix's upcoming The Irishman), and John Goodman are doing it. All you need to join in on the fad is a multi-million dollar visual F/X team to shoot your face in high res imagery and then take literal DECADES off your face.
Now, there's an AI software for it called "Shapeshifter" and it offers another approach to de-aging. Their latest work was showcased in The Righteous Gemstones where a younger John Goodman was onscreen for 30 minutes due to Shapeshifter's restructuring process.
You've got to think this is only the beginning on the stretches of how this tech will be used in the coming years. It's making its way into premium cable television, so don't be surprised when we get a Doogie Howser MD series starring TODAY'S Neil Patrick Harris… at 14 yrs old, again!
The result, according to VFX supervisor Olcun Tan, is a sort of hybrid image with the VFX applied to the footage of the actor's performance. "Our technology allows you to take the existing performance; while not throwing away the face. It's not a full reconstruction."
We'll see how things progress, but don't be surprised in the era of reboots, remakes, rehashes when an old property that's filled with nostalgia, gets an unnecessary reboot just to use this new de-aging technology.
✍🏾Netflix Swallows Another 2 Billion Debt Pill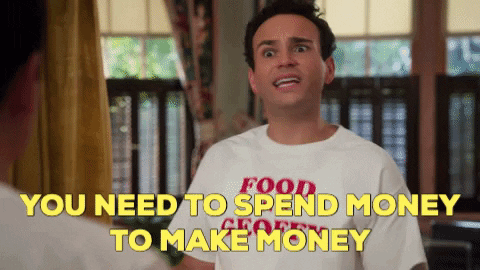 On yesterday, Netflix announced that it was taking down an additional $2 billion in debt to give them the edge over the entertainment behemoth, and analysts say it is a wise investment.
This comes at a time that so many competitors; Disney, Apply, WarnerMedia, NBCUniversal etc. are launching their own services. Netflix has to line the vault with content with a projected budget of 15 billion going towards media.
The idea for buzz has been spending small on TV projects like the Tik-Tok viral movie "Tall Girl". Spend BIG on "The Crown'" and win prestigious awards and industry credibility.
We'll see if this concept can be kept up with for ages, but this seems a little unsustainable. My prediction for Netflix is that they're going to make money through television syndication of their movies and television properties. Their vault of content is surely enough to air on broadcast networks.
---
🖊 Thank you so much for reading the RFS Daily Draft, we're building a community of trusted screenwriters, and it's our honor to bring you the news, and updates on a daily basis.
If you know anyone who needs to be on our mailing list, they can sign up here.
Thanks for reading!
---
✍🏼Sources