GoT's Creators New Deal...Coming
✍🏻 Writer's Quotes to Live By
"A reader lives a thousand lives before he dies, said Jojen. The man who never reads lives only one."
— George R. R. Martin
---
✍🏿 Free Agents David Benioff & D.B. Weiss Still Looking for Over-All Deal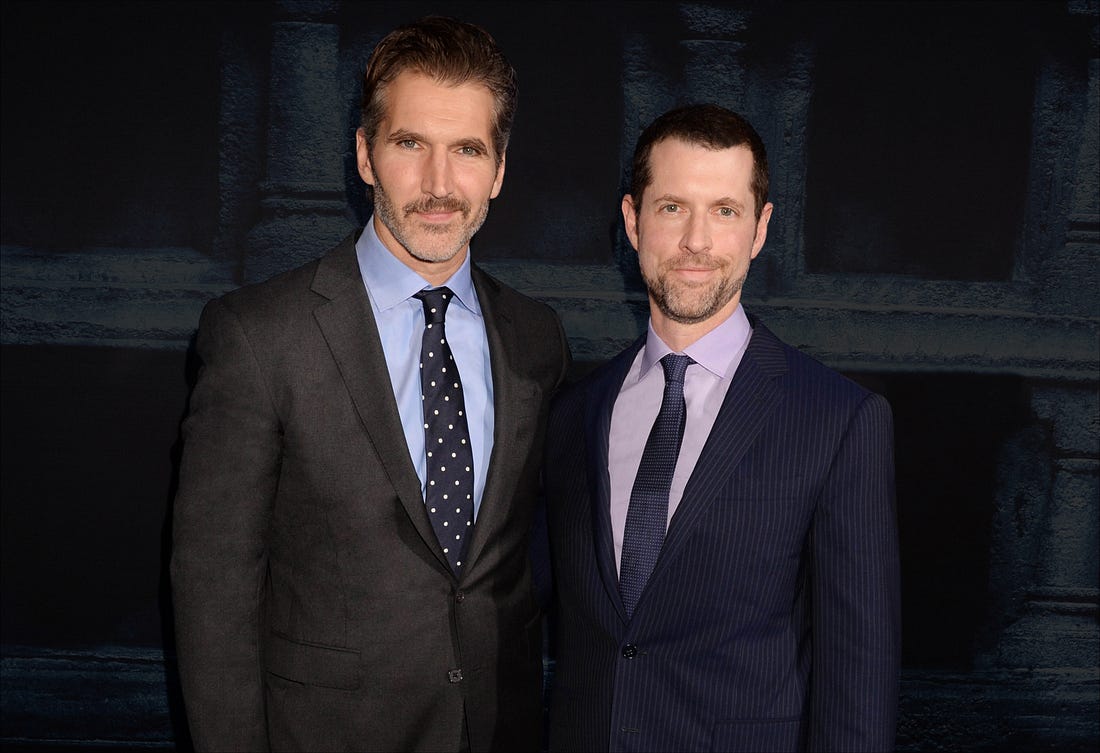 The biggest question the entire industry is asking, 'who will land David Benioff & D.B. Weiss in their free agency of a global overall deal?' With every big streamer, network (Amazon, Netflix, Apple, etc.) throwing their hat into the ring to make room for the Game of Thrones creators, who will bring these two out of free agency status?
Sources are saying that the duo may land at FX/Disney overall deal that would give them access to all divisions of the company.
Regardless where the duo will land, the signs point to a new home after almost a decade at HBO.
✍🏾WGA Launches Platform For To Staff Free Agent Writers
The WGA has launched a new program to help writers without agents find work. The platform is part of the guild's ongoing efforts to outlast the talent agencies in its standoff with the Association of Talent Agents, now in its 104th day.
"We're consolidating the tools already in use, like the portal and the weekly memos with newly developed tools and we're calling it the Staffing and Development Platform" Mulroney said.
The launch is cool and they promoted a new feature for screenwriters with the "Open Writing Assignment" portal. It allows you (for free) to see open projects in both tv and film, with every writer receiving three total OWA submissions a month across film and TV.
If you're a WGA member and would like to check out the platform click here.
✍️ LaToya Morgan's Deal At AMC Sets Up 2 Series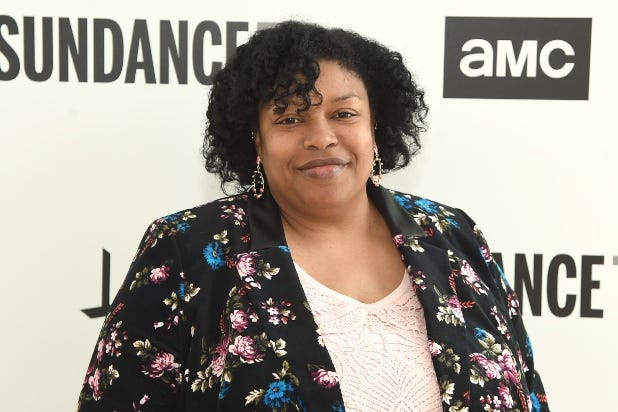 TV writer LaToya Morgan's first two projects for her multi-year overall deal with AMC network.–"Farmhand" and "Of Two Minds" — are in development, the network announced Thursday.
"Farmhand," from Rob Guillory, is described as following "Jedidiah Jenkins, a simple farmer, but one whose cash crop isn't corn or soy. He grows fast-healing, plug-and-play human organs. For years, Jed's organic transplants have brought healing to many, but deep in the soil of the Jenkins Family Farm something sinister has taken root."

"Of Two Minds," from Morgan Dover-Pearl, is a dark comedy described as following "a woman trying to 'have it all' who suffers a traumatic brain injury that results in a severed corpus callosum (a broad band of nerve fibers joining the the left and right hemispheres of the brain), causing her brain to work as 2 separate brains. With this very unique dis/ability, she has to build a new way of life for herself while trying to navigate living with two brains that are constantly at odds with one another."
✍🏾P.S. Both have some odd summaries, but I'm down to watch how "Of Two Minds" plays out. Sometimes that's how my mind feels when I'm trying to go to sleep, but my mind keeps replaying an exciting song I just heard.
---
🖊 Thank you so much for reading the RFS Daily Draft, we're building a community of trusted screenwriters, and it's our honor to bring you the news, and updates on a daily basis.
If you know anyone who needs to be on our mailing list, they can sign up here.
Thanks!
---
✍🏼Sources